I'm visiting Philadelphia for the week. Unfortunately it's for work, and I have very little time to sightsee. I definitely plan to return someday as a tourist. In the meantime, I have developed a bit of an obsession with the Comcast Center here. It's a beautiful, tall skyscraper seen below.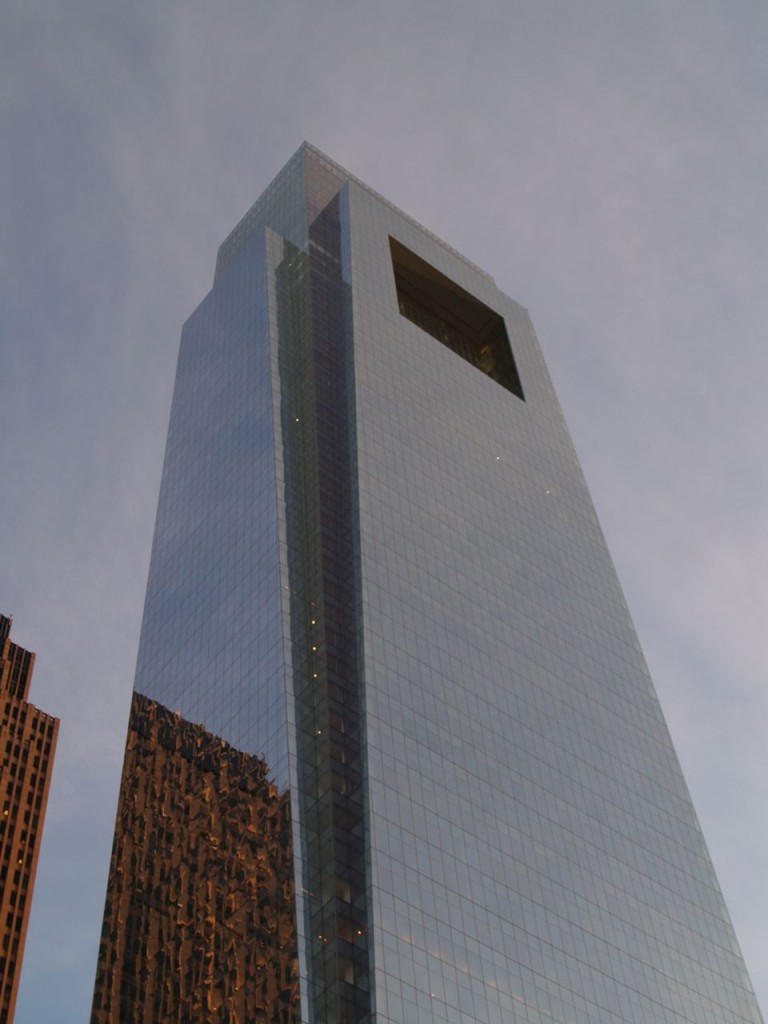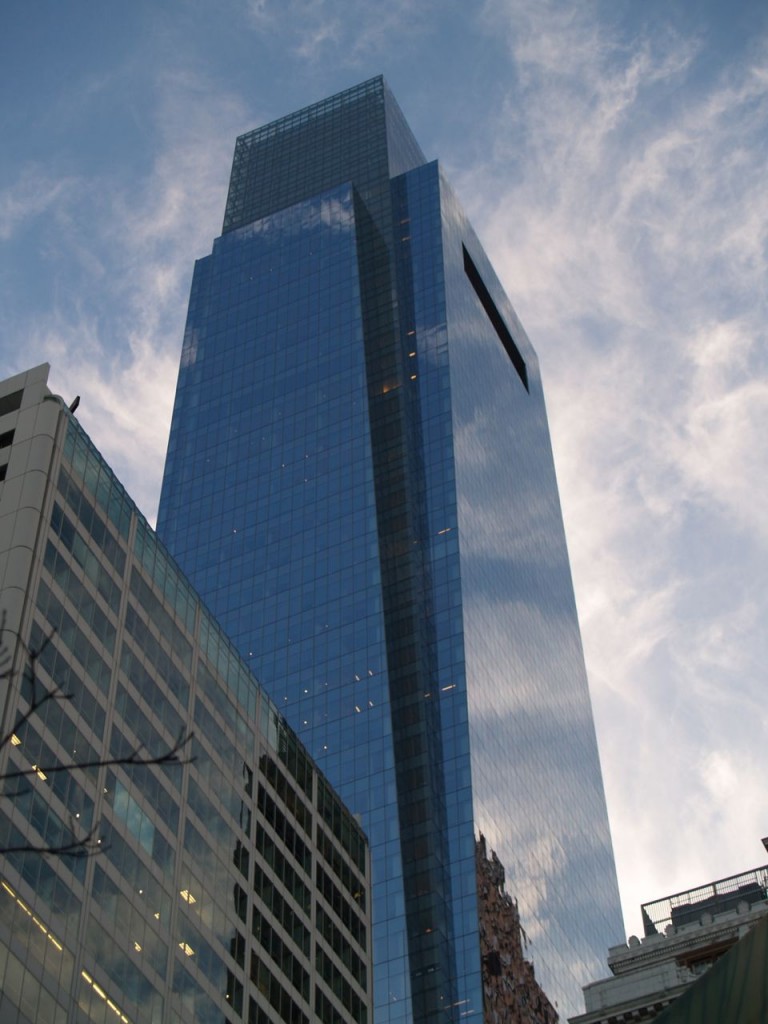 It's top part has a unique cutout on the front, and the side has different glass on top which helps to call attention to the sloping sides.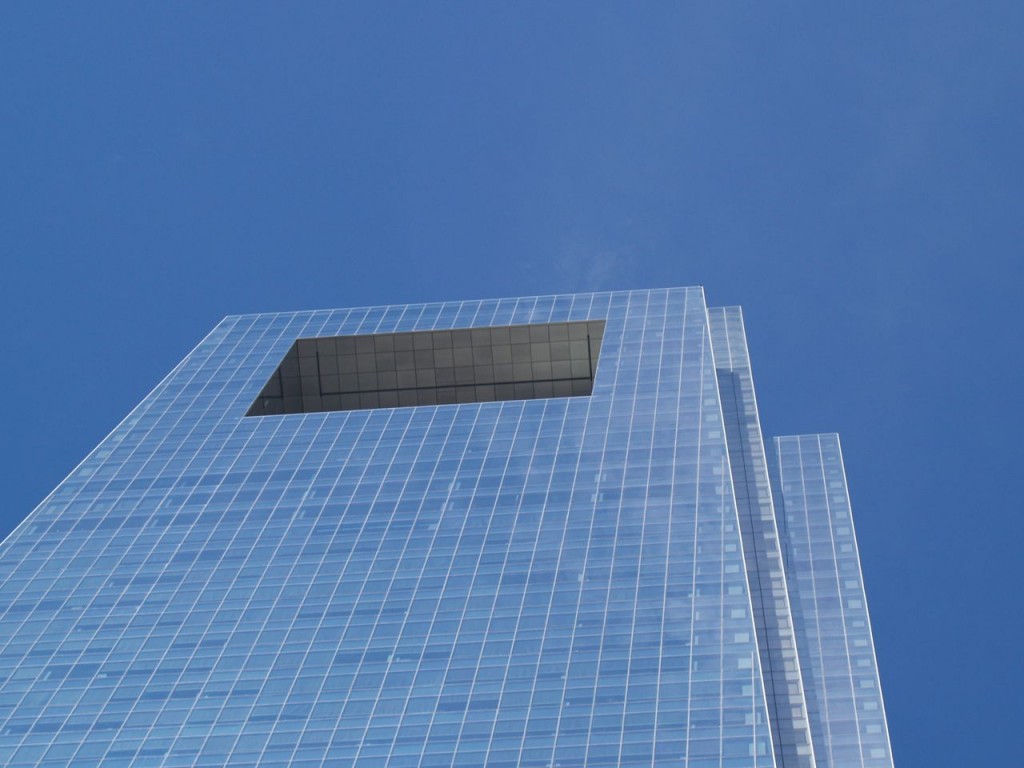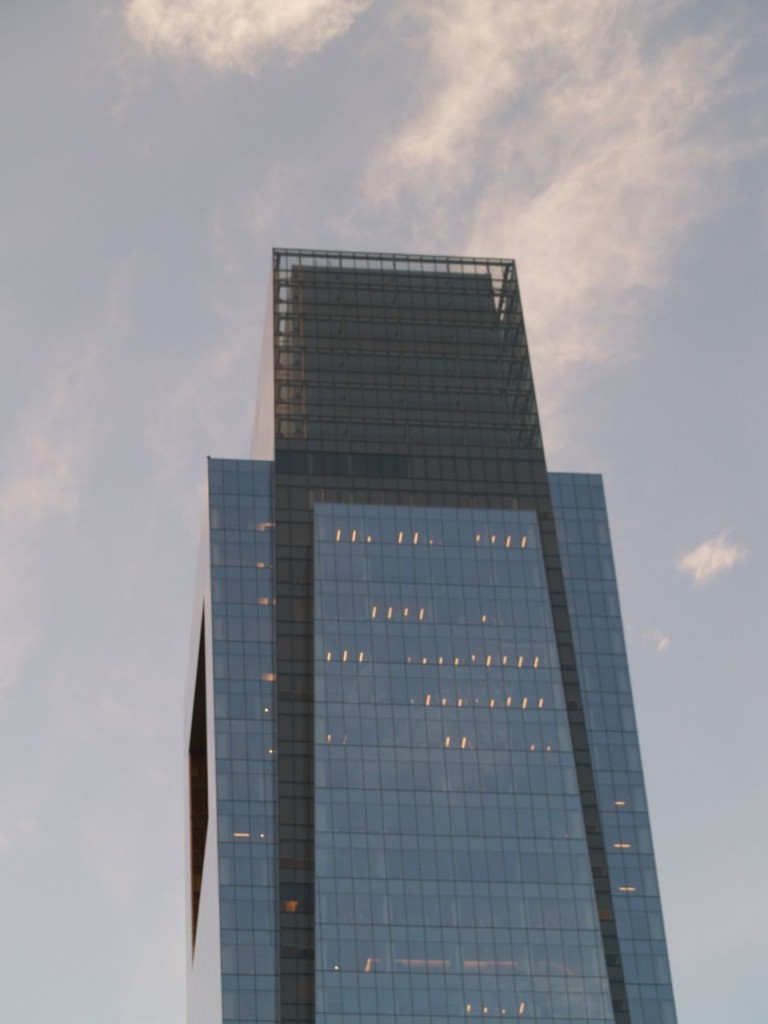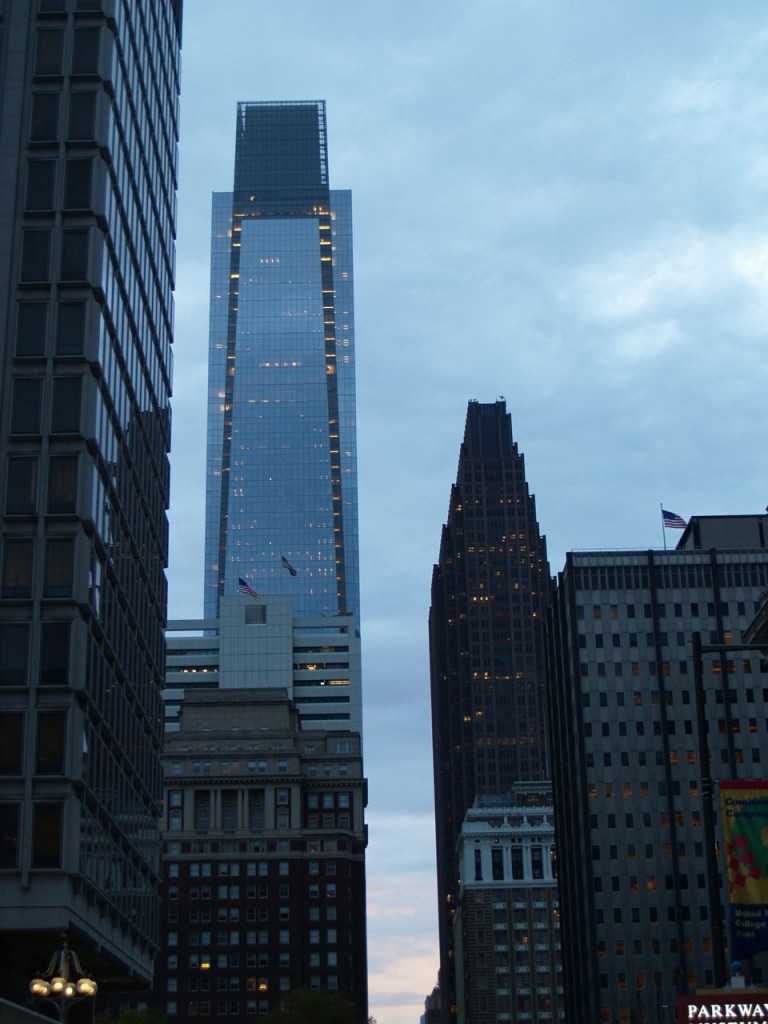 Its lower section has an interesting set of "boxes" in front of it.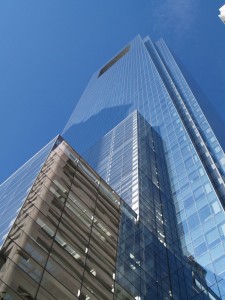 Mostly, I think part of it's beauty is its simplicity which allows it to reflect its surroundings in beautiful ways. It becomes a near perfect mirror in the correct light. It also blends into the sky in gorgeous ways.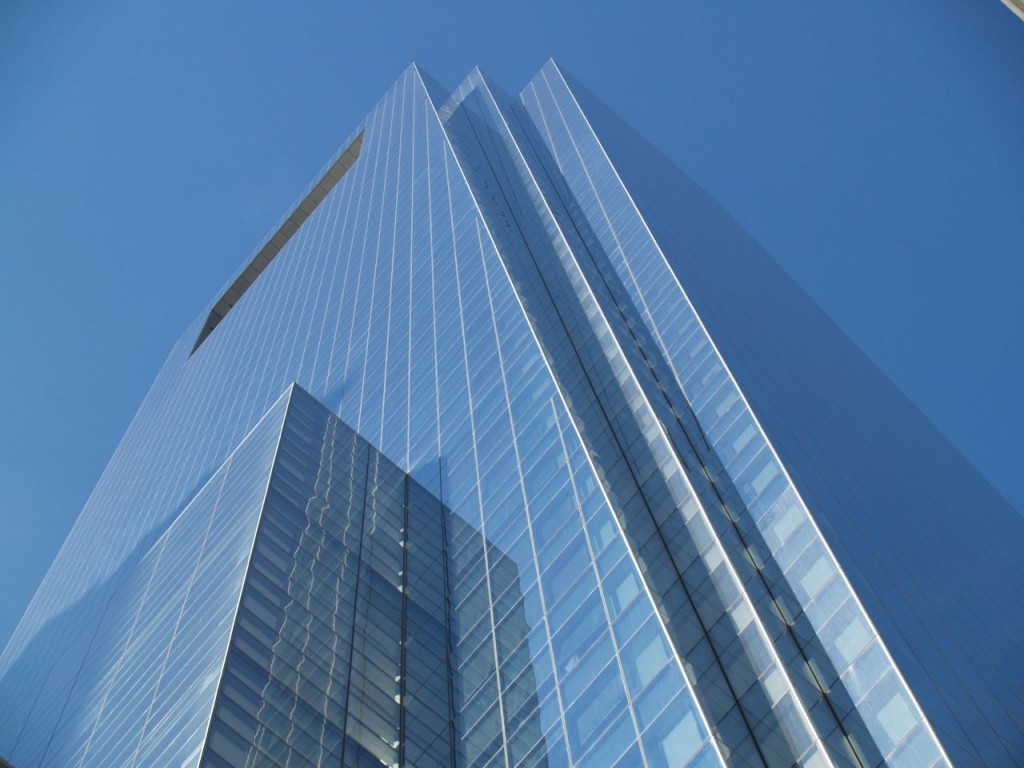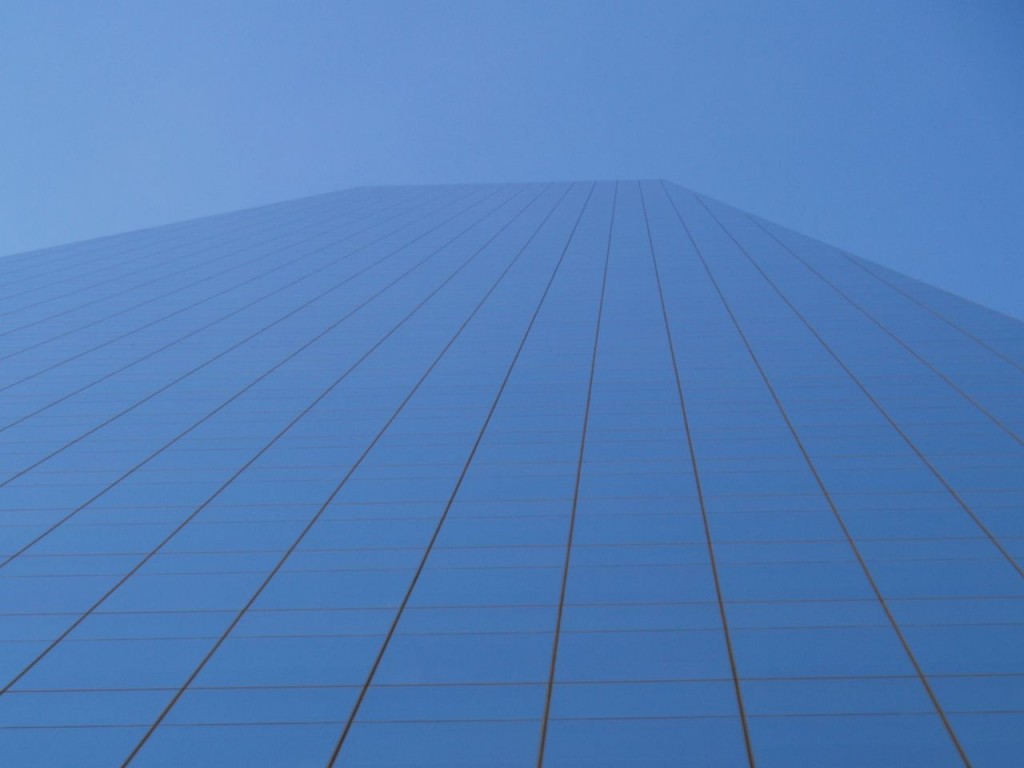 Then it reflects the clouds and sunset.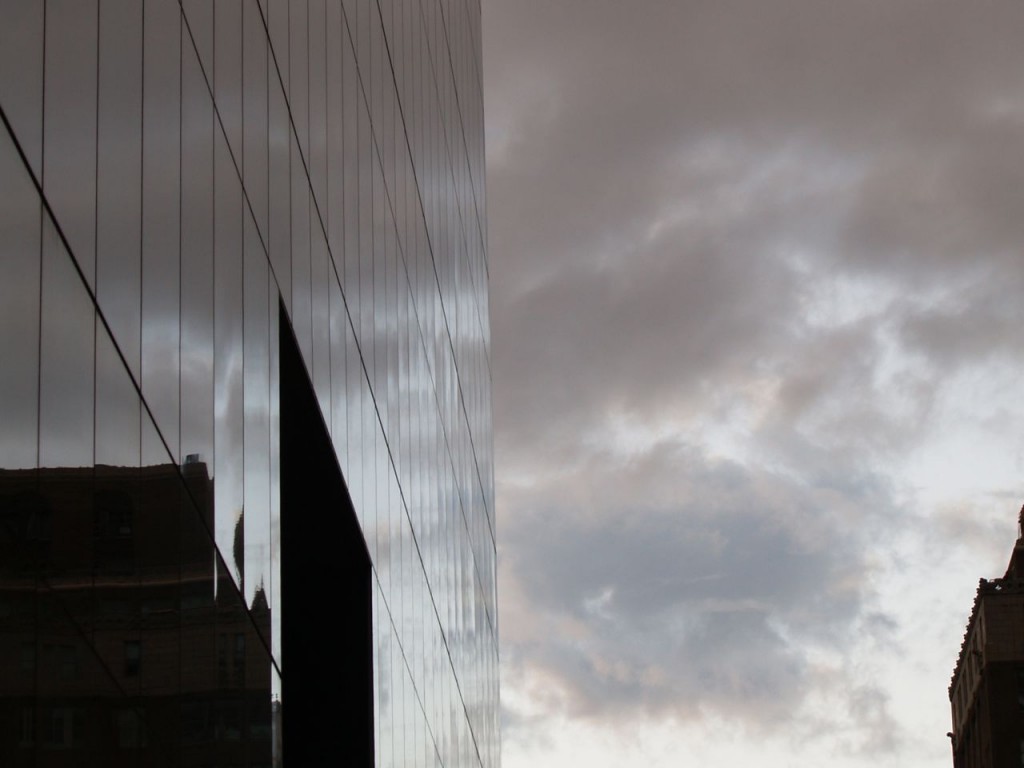 And possibly best of all, is the way it reflects nearby buildings, including Three Logan Square, photographed below.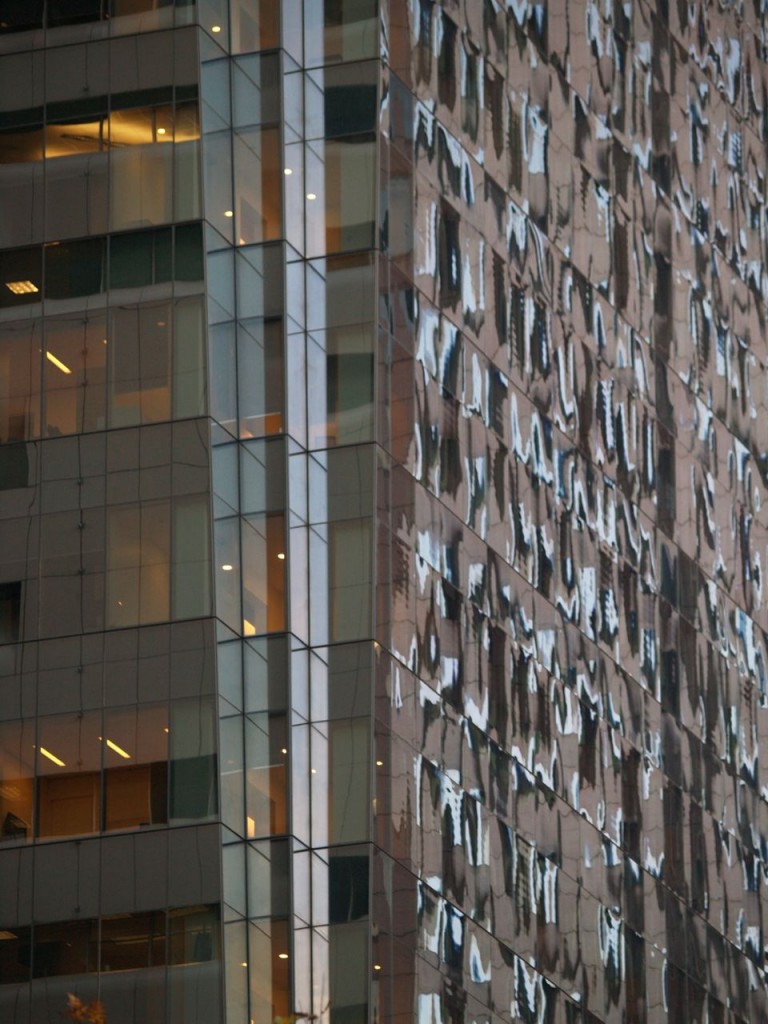 Also here it reflects One Liberty Square. It kind of looks like One Liberty Square is at the end of this street, but it's the reflection.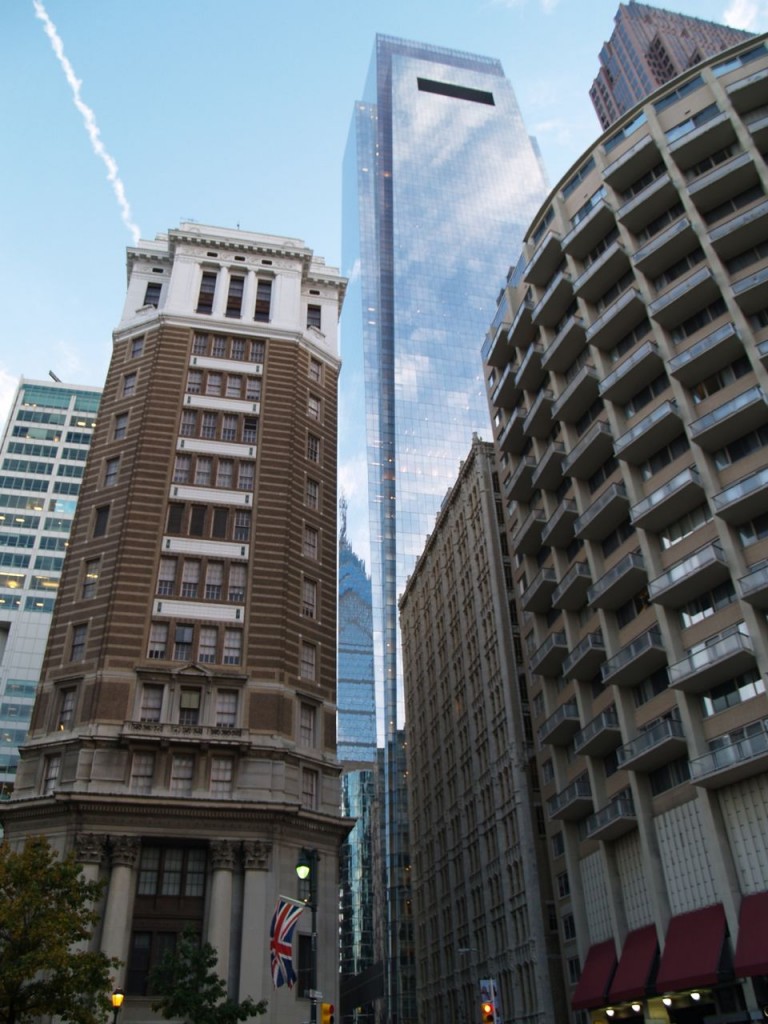 So, yes, I'm a bit obsessed, photographically speaking, with this building. I probably would have taken more photographs if I had not had to be in meetings all week.