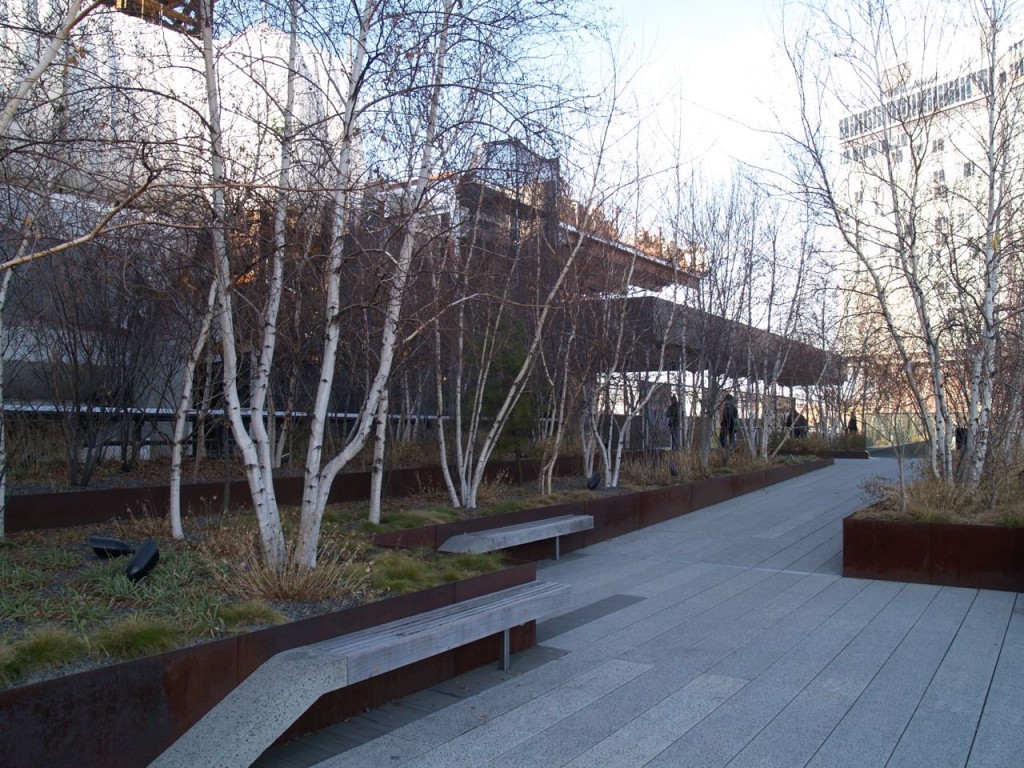 New York is a city so dense that they actually created a park elevated above the street. The High Line is a park created on an abandon, historic freight rail line that is elevated above the streets of Manhattan's west side. The elevated structure was threatened with demolition, but community residents formed the Friends of the High Line and successfully fought for its preservation and transformation into the lovely park it is today. The first part opened in 2009, and a second portion opened in 2011. They are currently working on transforming a third and final section. The entire length of the structure has a paved trail, and there are plants almost the entire length of the trail. There is also public art along the park. The designers did a nice job of preserving the structure and accentuating that the park is built on an historic rail line.
In many places the rail tracks were left in place, and plants were planted in and around them.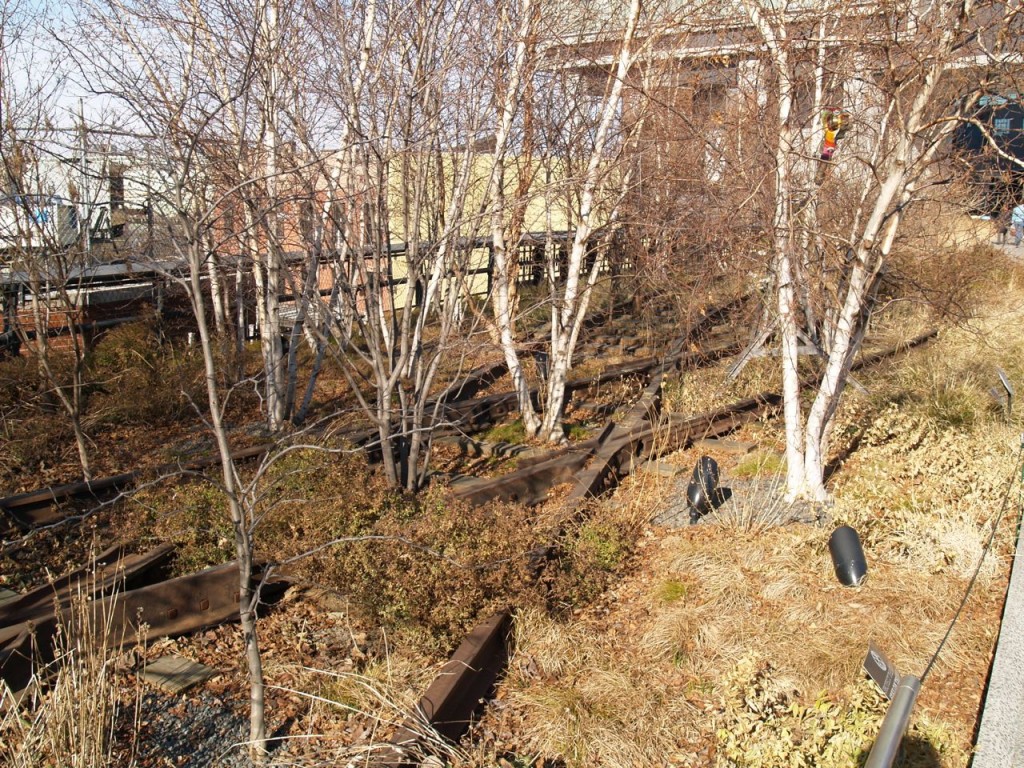 It has a lawn area.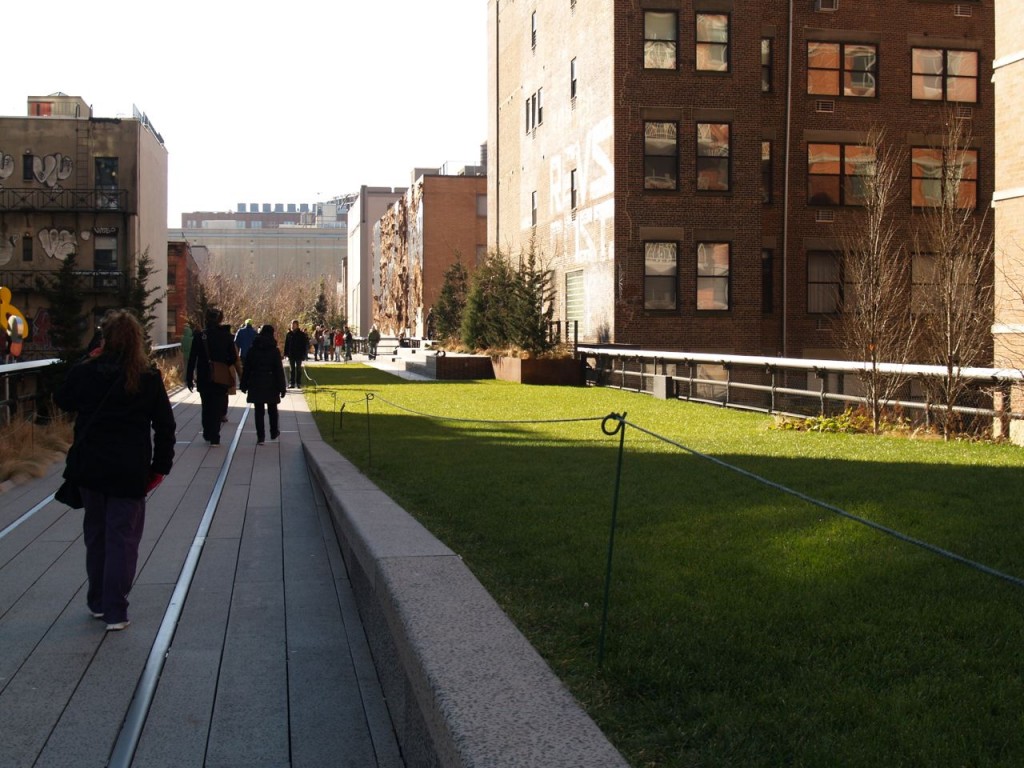 It goes under buildings that straddle the old tracks.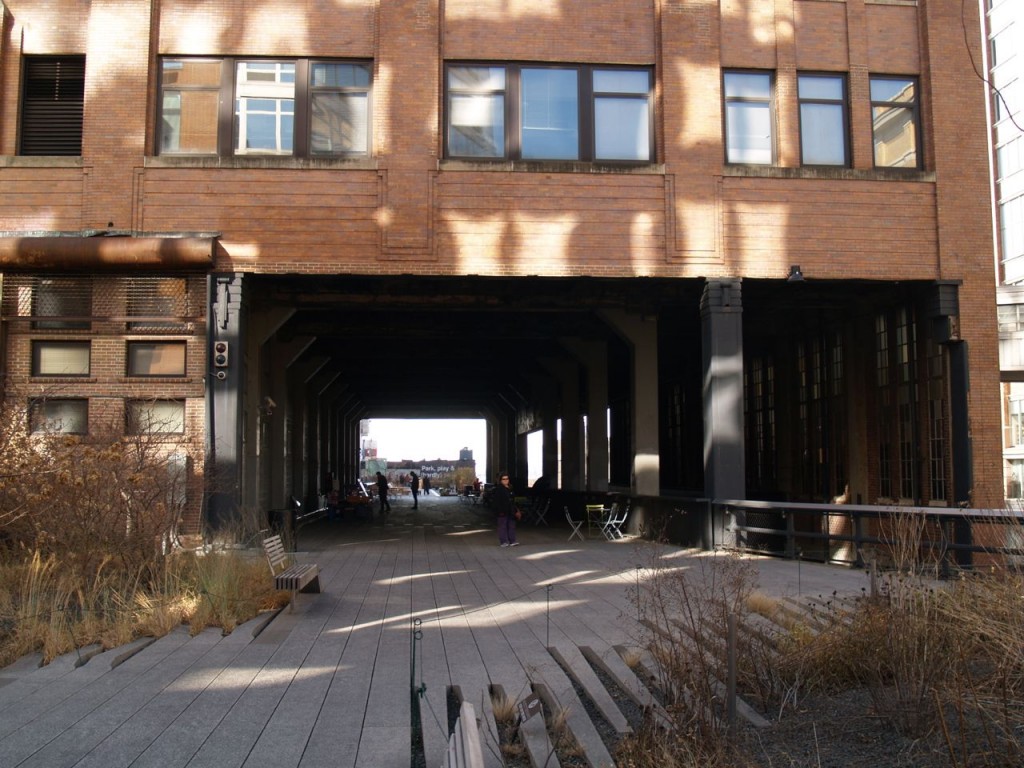 There is an amphitheater of sorts that allows you to view the street below.
There are seating areas all along the park. This area has some nice lounging chairs.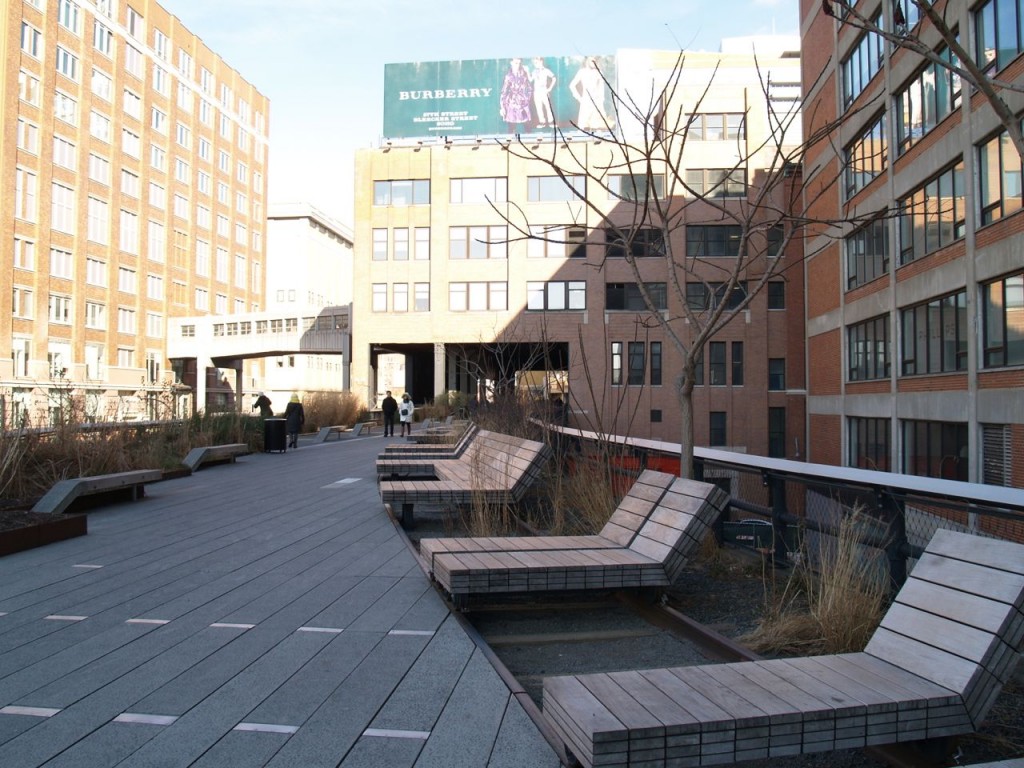 The lounging chairs are really cool. Some of them are on wheels that roll on the railroad track, although they were locked, so they can't be moved by the general public.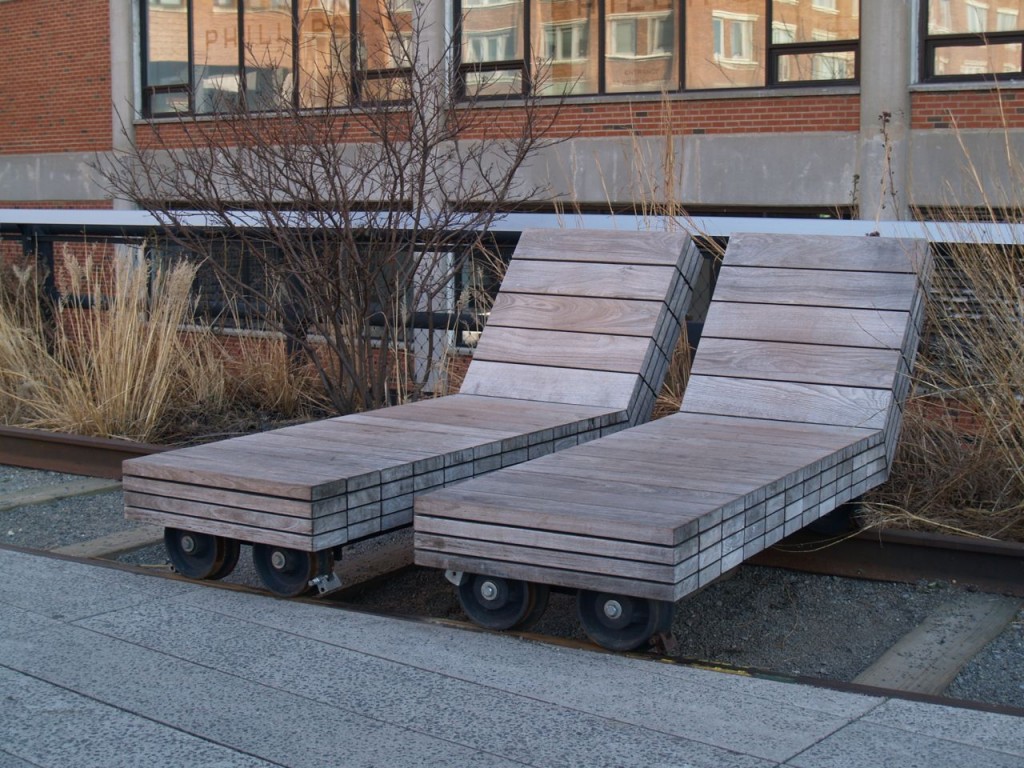 The benches are nicely designed to look like they have just been lifted out of the ground material.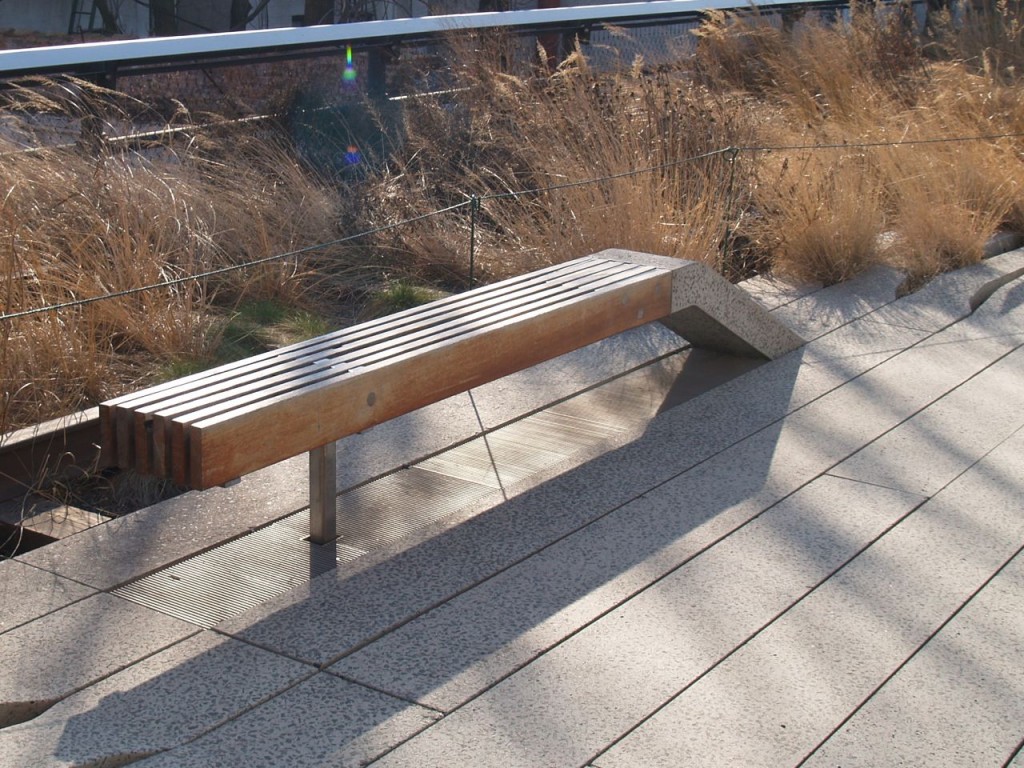 It even has a movie theater. There is a projector above the seating area on the left of this photo.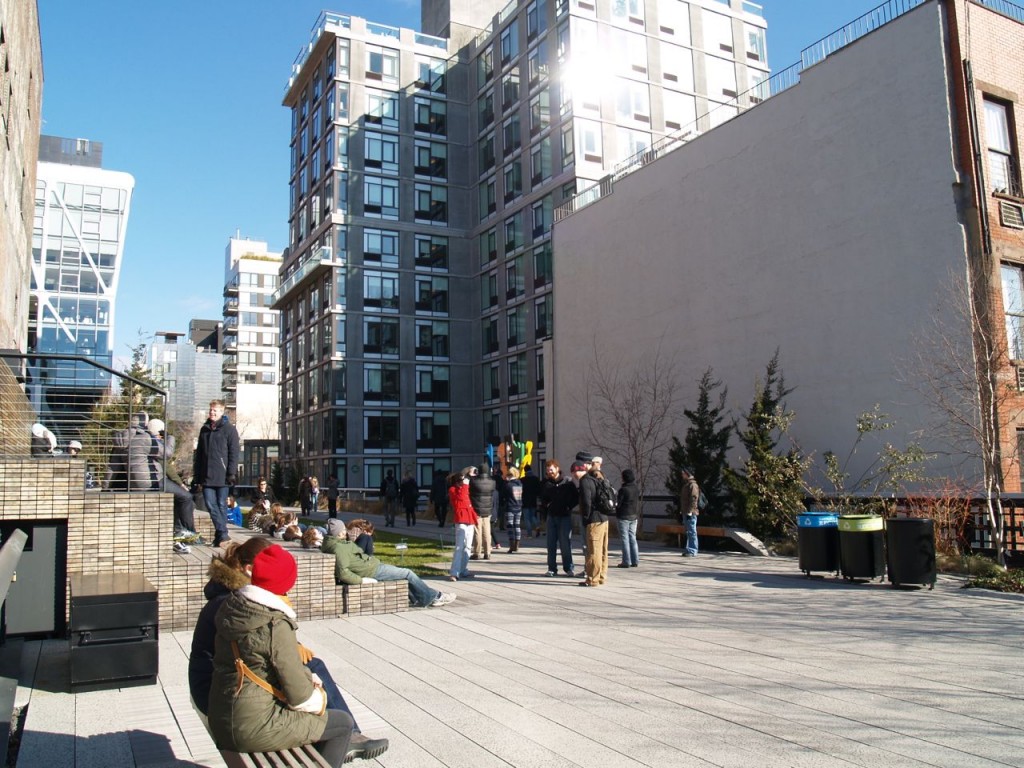 At one location, it has a great view of the Statue of Liberty.
Zoomed-in photo.
Cool street views.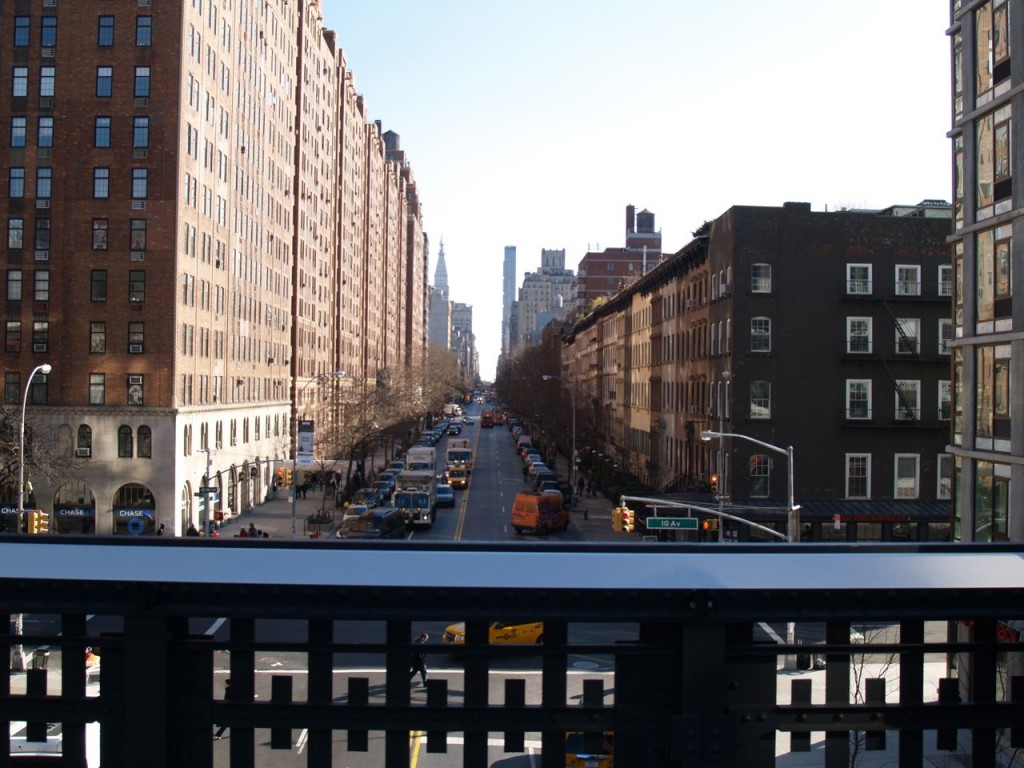 There is public art along the park. This cool installation is on the side of a building and is called Broken Bridge II and is by El Anatsui.