As I've been renovating my home, I've been saving all the metal to sell it for scrap. I had no idea how much money I could make, but for the sake of the environment and proper disposal, it should be recycled. Also, if I made $5 from the scrap metal, then that was $5 I didn't have before. After saving all the metal from Phases I and II of my home renovation, this is what I had accumulated.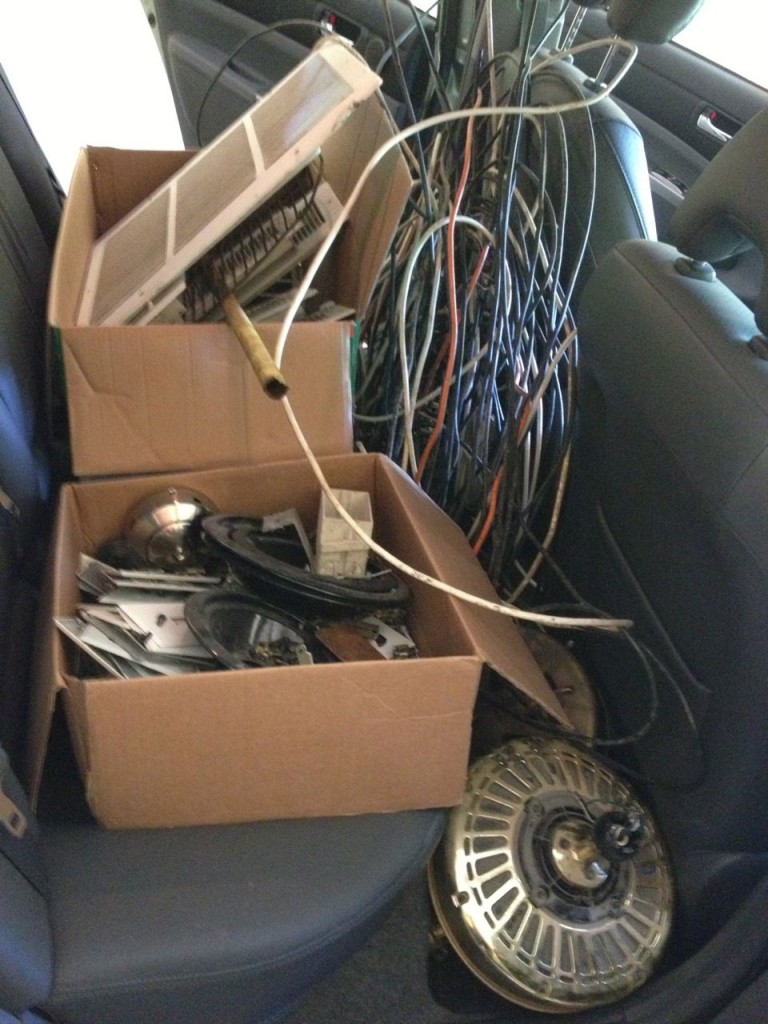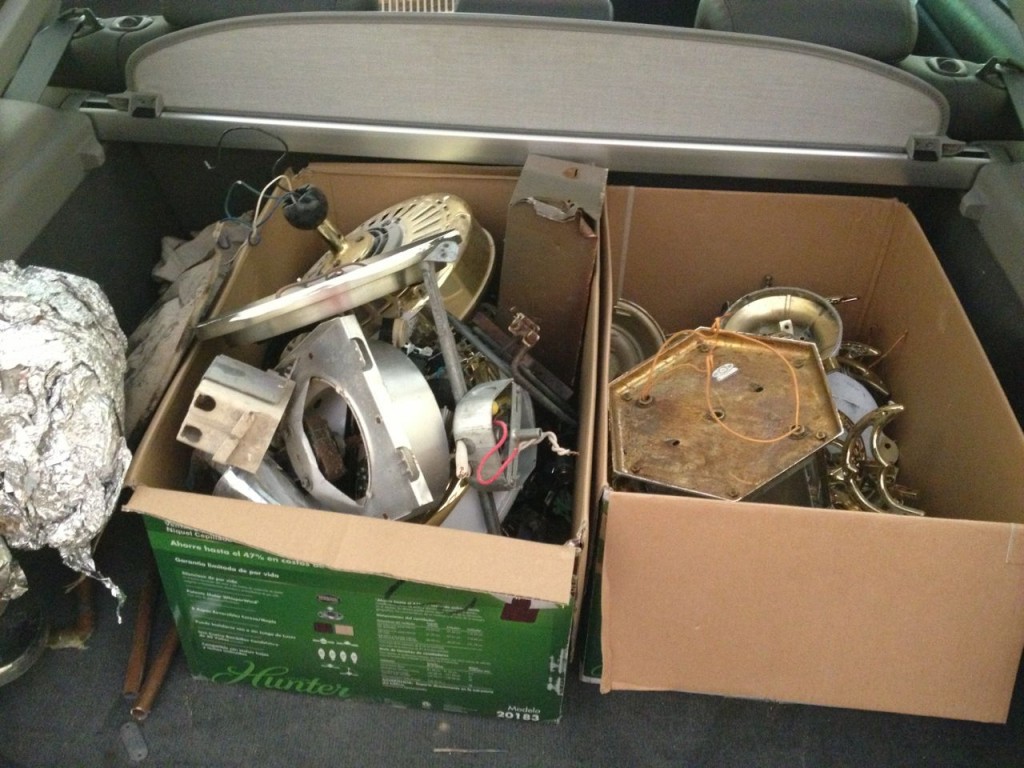 The ferrous metal (magnetic) included all the nails from pulling out drywall and molding, various screws, electric outlet and light switch plates, vent covers, ceiling fan parts, appliance parts, and much more. I also had a bunch of brass doorknobs and light fixtures. I had copper from electrical wire, piping, and coaxial cable. Finally I had four overhead fans and various other metal parts.
What was the results of selling this metal? I made $76! I am really happy with this. The majority of the money came from the ceiling fans and the various brass parts. Clearly copper prices are still high.
I'm going to add this to the list of reasons why it's great to do-it-yourself. I carefully saved all the metal, separated it, and then sold it. I have never seen contractors do this. At times, electricians and plumbers might save copper, but they will sell it for their own profit. My electricians actually tossed scrap copper wire into the trash, and I went back and pulled it out. [It was a clean trash bag.] It literally pays to do-it-yourself.