While I spent much of my time walking around Burlington, Vermont, in the downtown area, I also spent a good deal of time walking around some of the residential neighborhoods. Burlington has some historic, large, gorgeous houses, and many of them are painted in various, traditional colorful schemes. However, Burlington also has plenty of not quite as old, not quite as nice houses painted in not quite so traditional colors. Some of them are painted in almost blindingly bright color schemes, and I loved them. They are not traditional at all, but in my opinion, they are completely fun. I don't even like some of the color schemes, but I love that someone cares enough about the house and what it looks like to paint it something other than all white.
The day that I spent much of my time photographing these houses, I walked into the Fletcher Free Library. While I was admiring the architecture of the old section of the building, Lorrie, one of the library workers asked me if I was enjoying the architecture. We had a lovely conversation about the library, Burlington, and Burlington's houses. It turns out she knows the owner of many of the colorful houses that I was admiring. You have to love small towns, because of course I would run into someone who knows the owner of many of the houses. According to her, Stu lives in the brick house with purple trim that is situated between the two purple-painted wooden houses, and he has the purple Camino. These were some of the houses that I was admiring the most, especially since they featured the color coordinated purple car in-between them. Also, his brick house has a duck family walking on the ceiling of the entry porch because of course it does. He and his wife own and rent many of the bright houses, and he paints them that way just because he likes it and doesn't care what others think. Stu, I am an admirer of your work. I don't like all the color schemes, but I love that you painted them that way.
Post has been edited to correct the spelling of Lorrie's name. Thank you Stu for the correction, and thank you for your comment!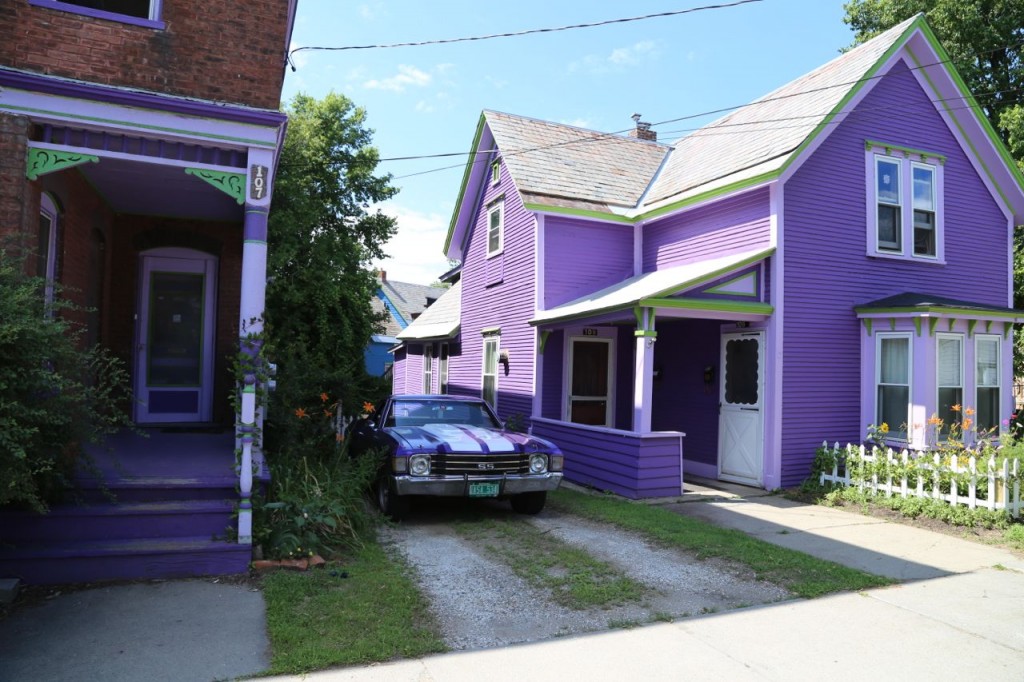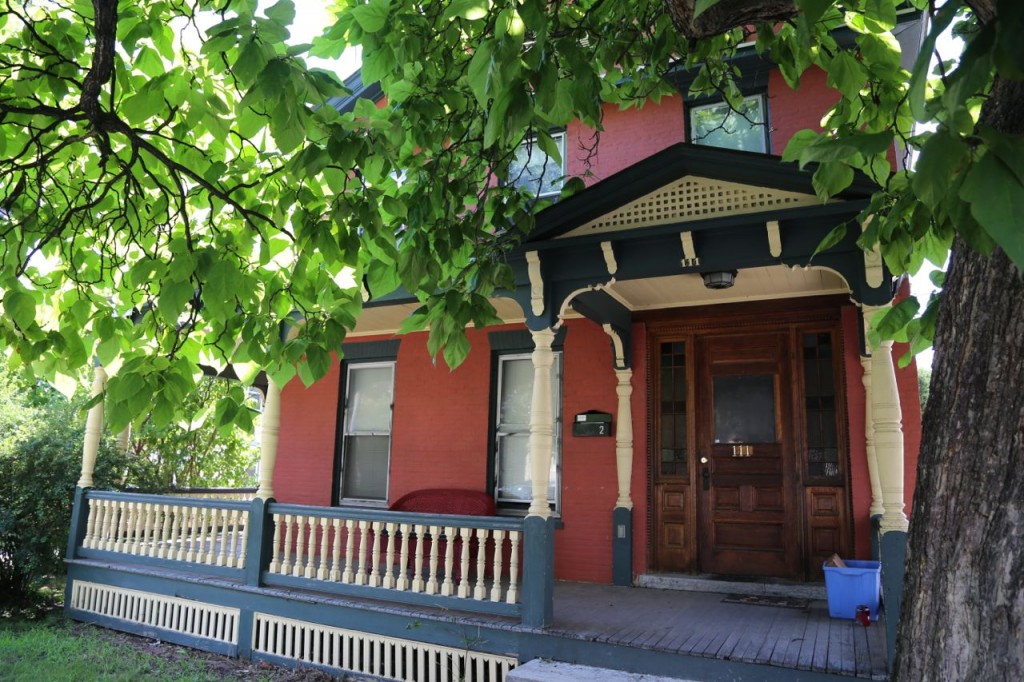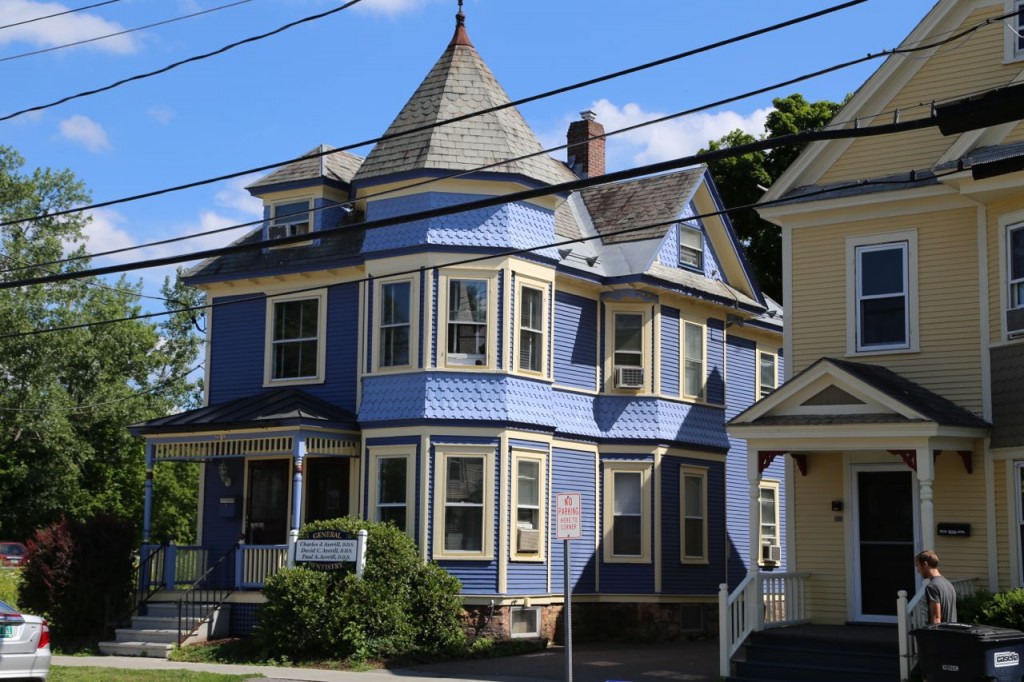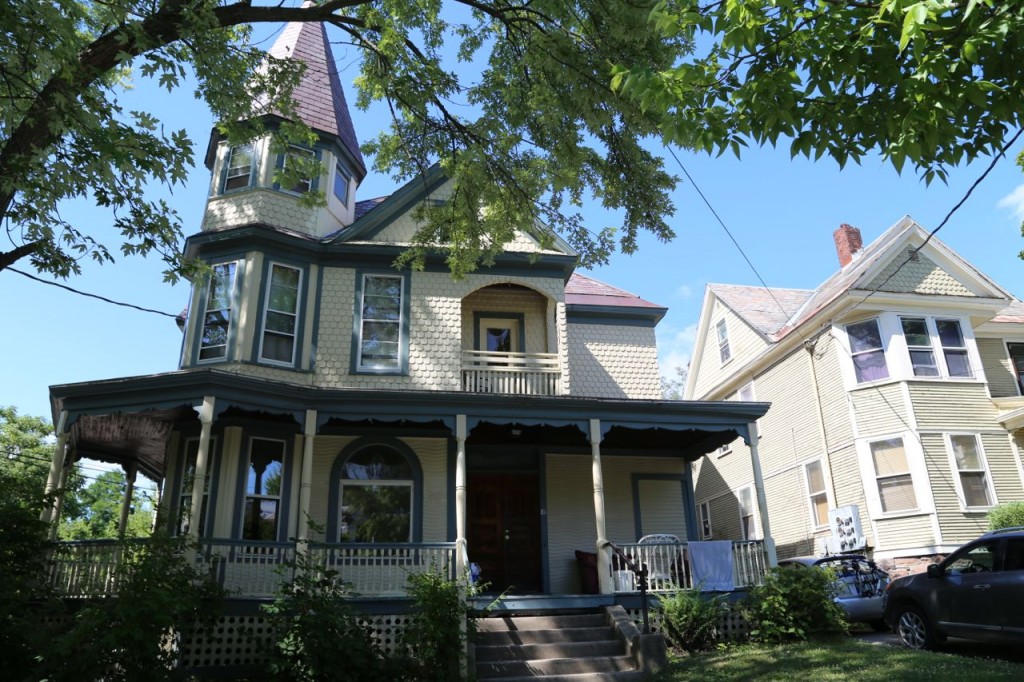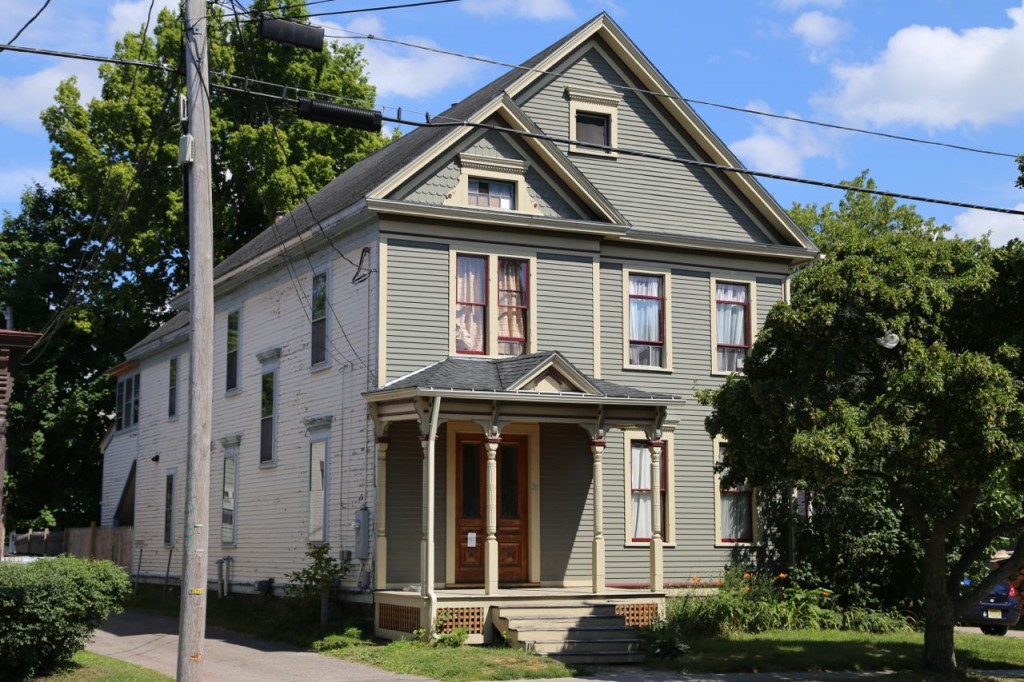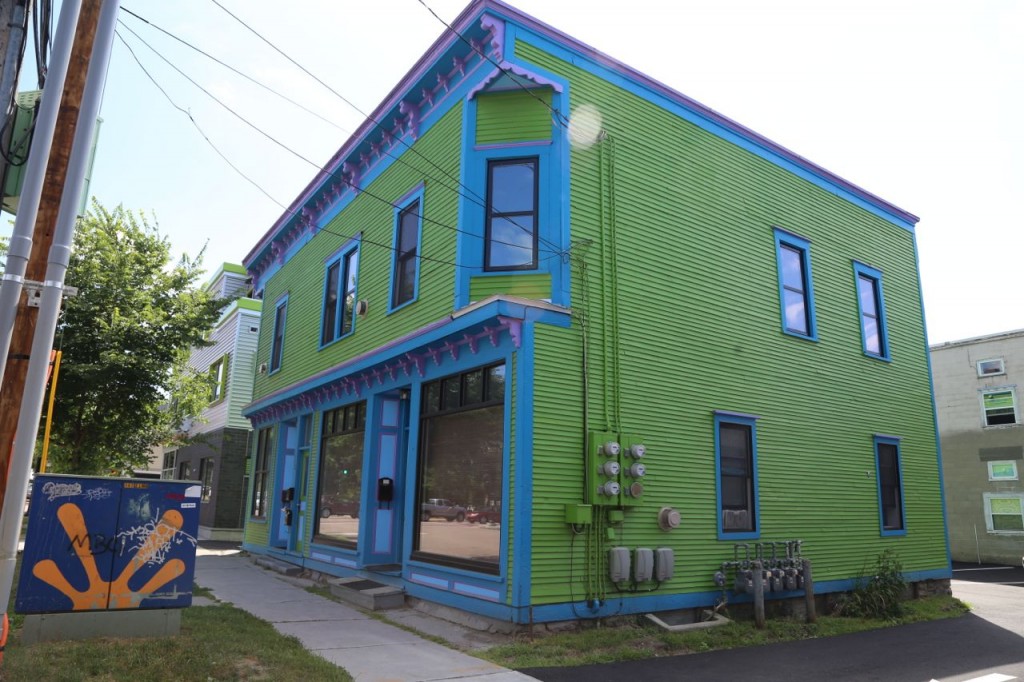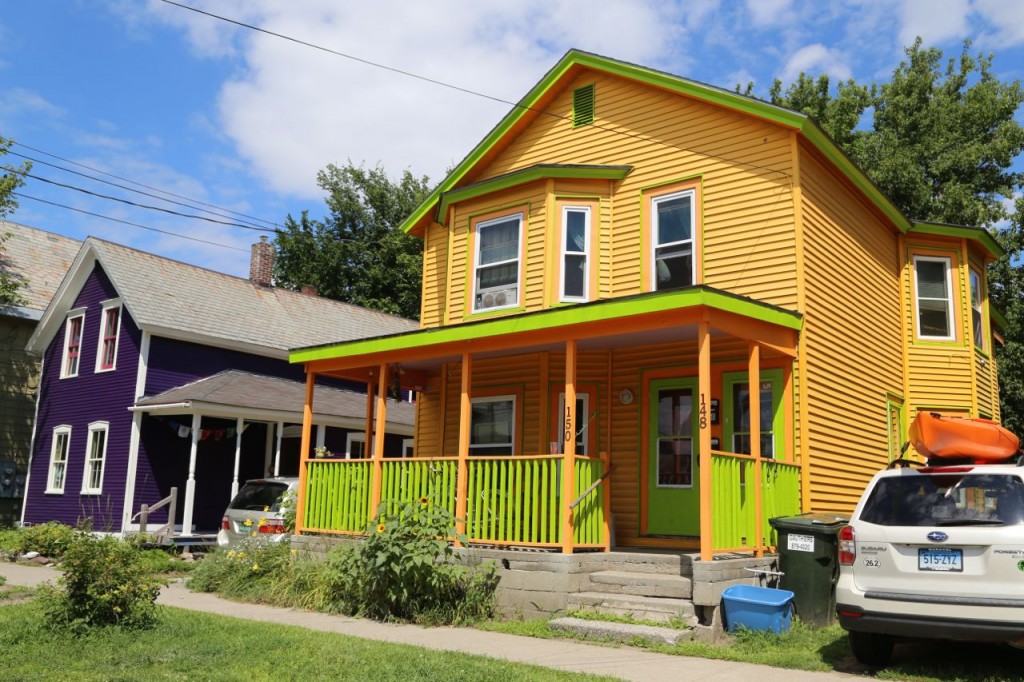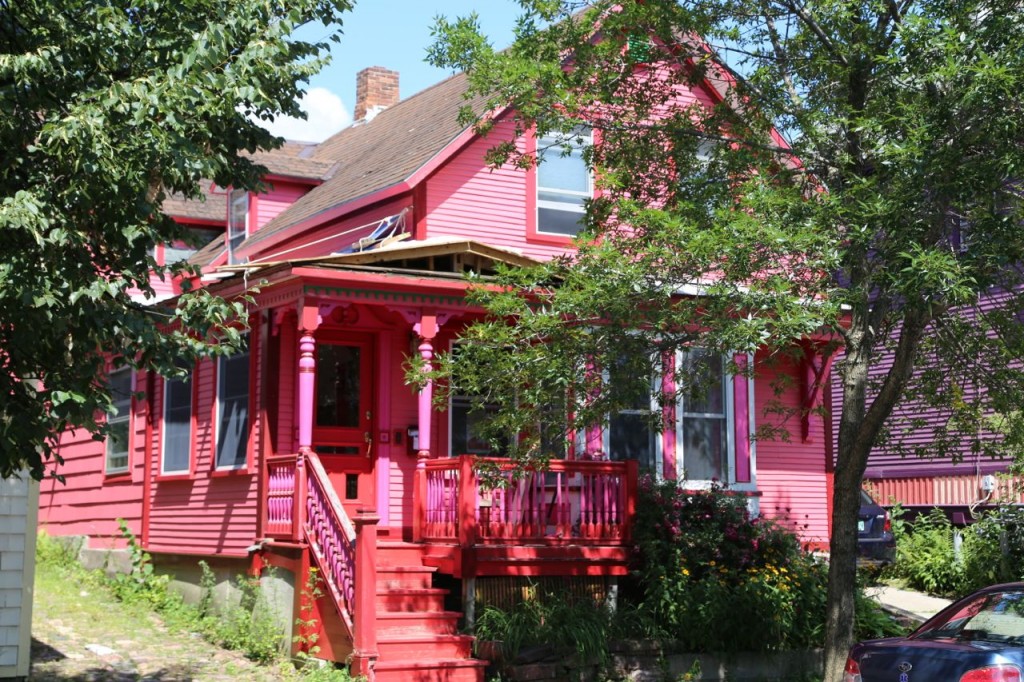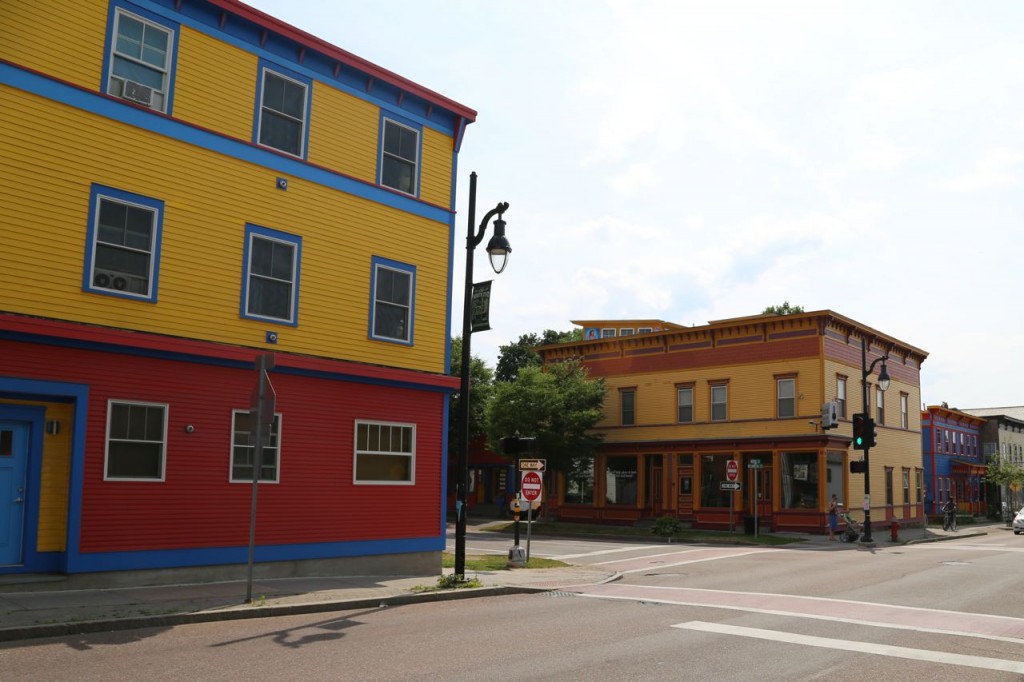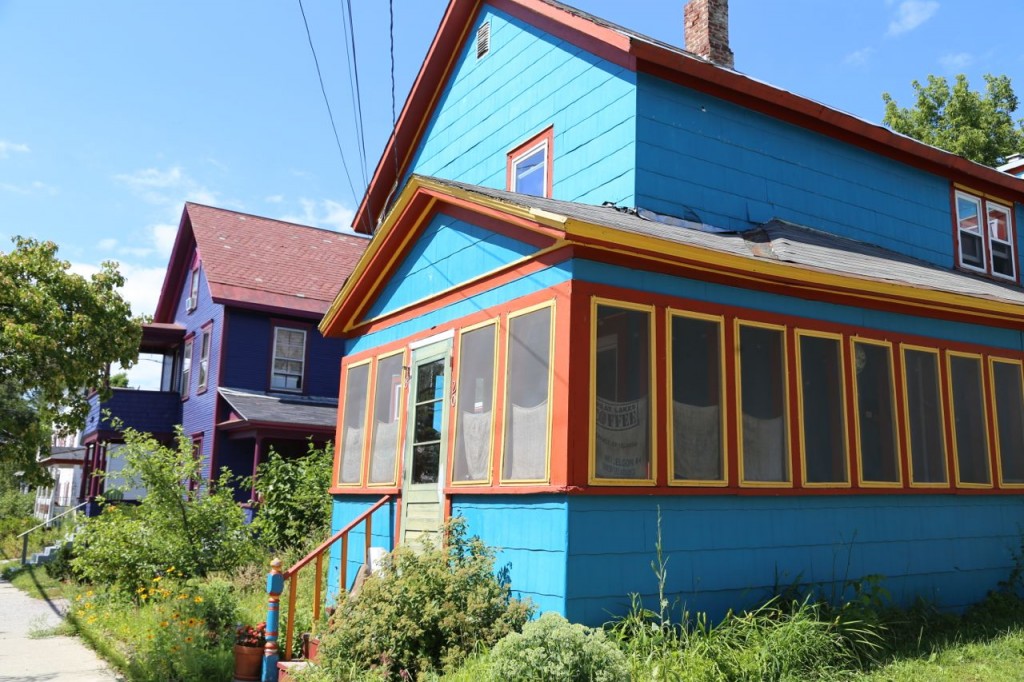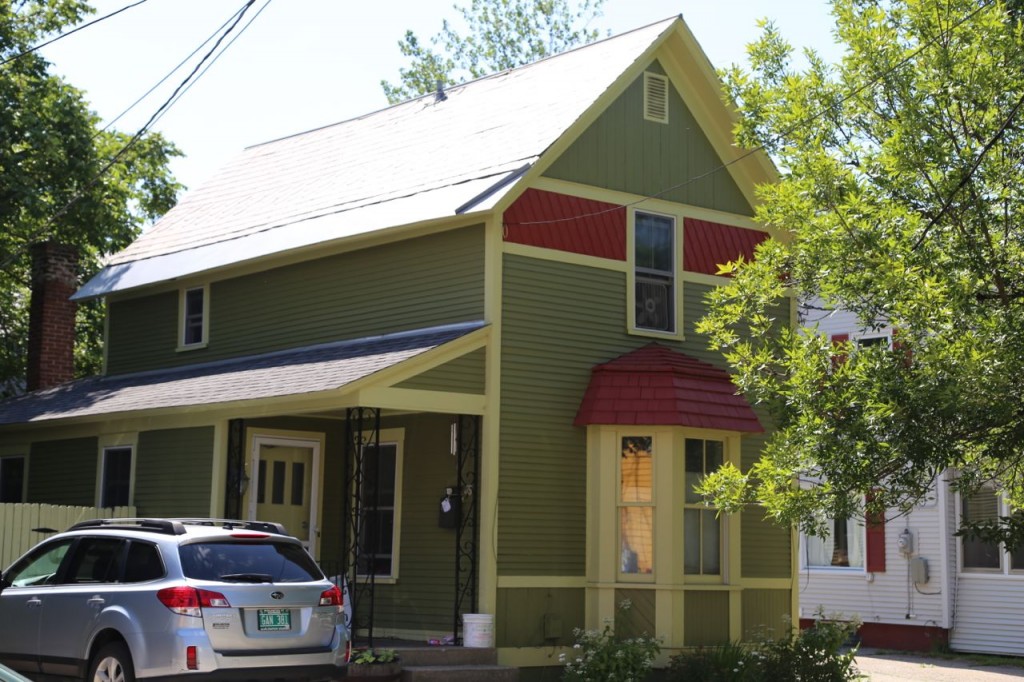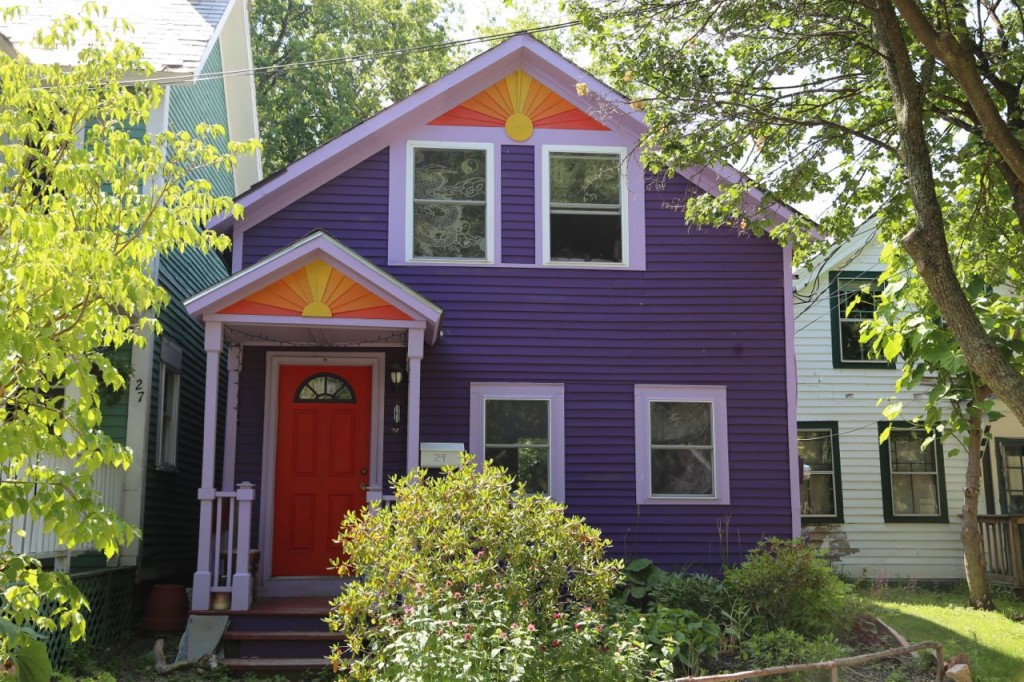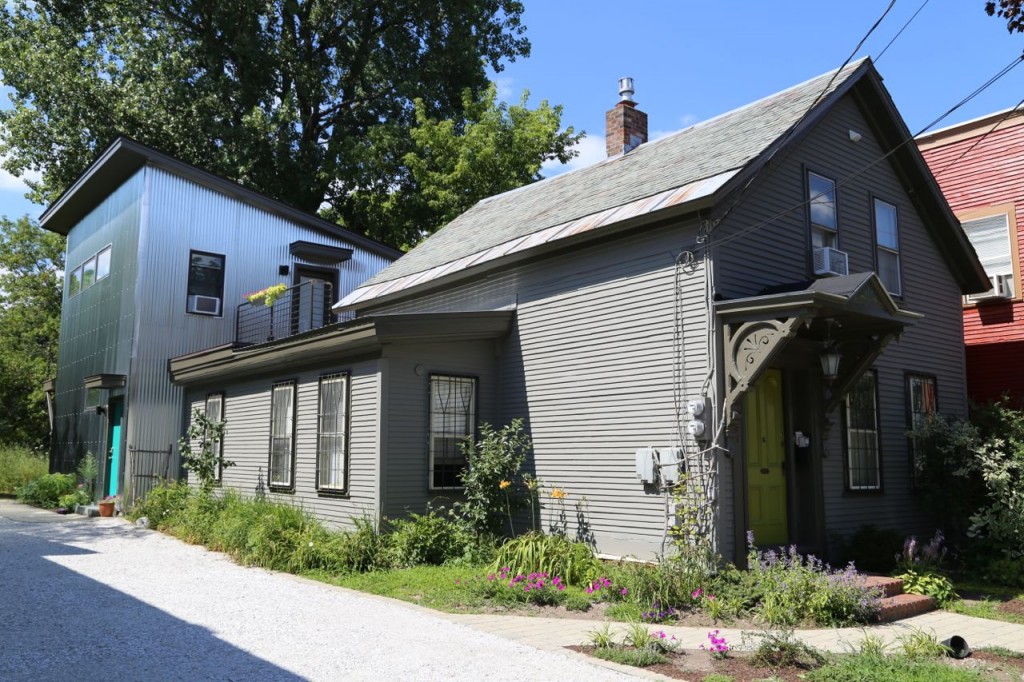 Well played Benjamin Moore, well played.